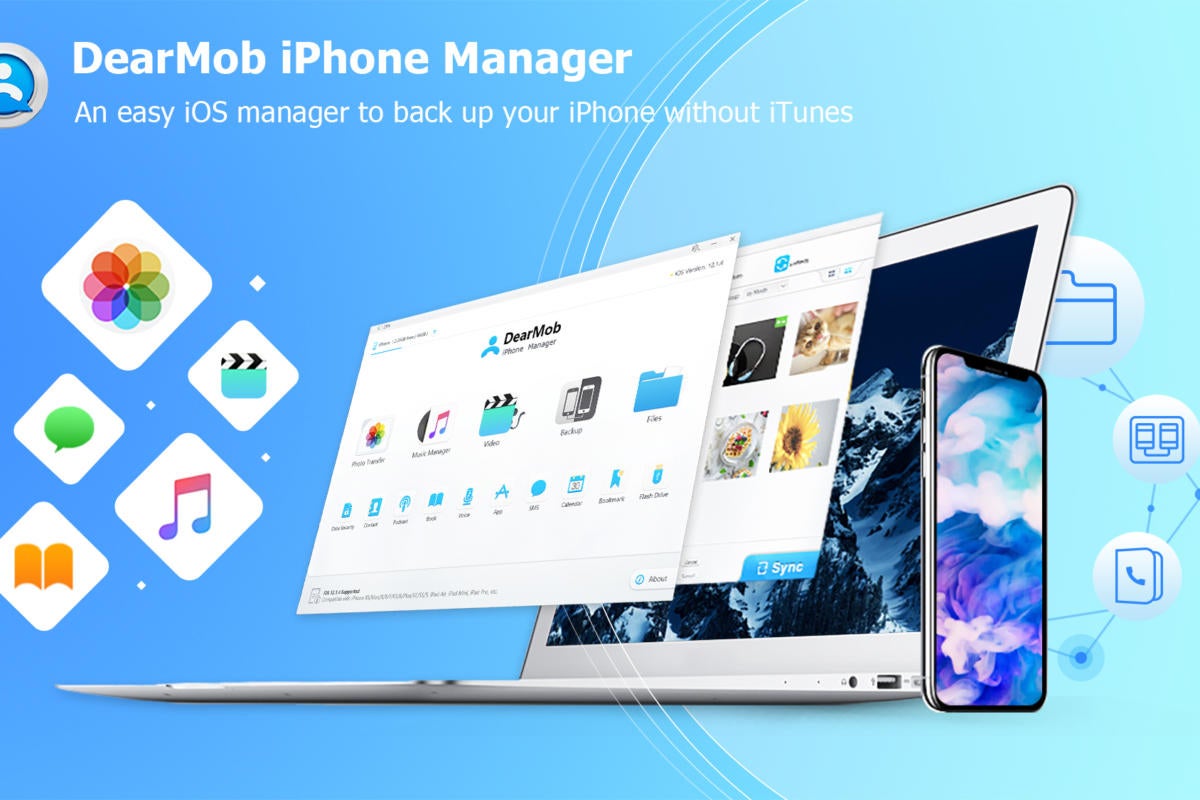 Apple iPhone users generally love their devices for ready access to apps, content, and more. But when it comes to functions such as backup and restore, document and photo storage, or managing music purchases, users can often become frustrated by an overload of apps and processes.
Why, you may wonder, isn't there a better way to manage this stuff? Well, there is. DearMob iPhone Manager allows users to simply back up and restore iPhones and iPads to their own PC or Mac hard drives without iTunes.
For most users, Apple's iTunes has long been the control point for backing up and restoring iOS content such as music and video, along with crucial system information on iPhones and iPads. At least until iCloud came along.